FREQUENTLY ASKED QUESTIONS
How long will it take to get my poster?
Posters are ordered from the printer every week, and take about 10 days to come back to me. Once I have the posters in-hand I will ship them to you! While I do have some stock at times,
posters are made-to-order in weekly runs. Depending on possible production delays and/or where you are in the world, please allow up 30 days for your posters to arrive.
South American shipments seem to take an especially long time for some reason.
Thank you in advance for you patience!
How are the posters shipped?
The tubes are shipped with a
flat rate
via USPS in heavy duty crush-proof tubes. Each tube can hold upwards of 10 posters, but for larger orders I may ship in multiple tubes
at no extra cost!
Do you take international orders?
Absolutely! Posters ship to customers all over the world!
What are these scratches, lines, and wrinkles on my poster?
The car posters are designed to look like vintage racing posters, and every single one has a weathering texture applied to it. This is to make the poster look "old" or "worn." If you encounter any defects like scratches or tears on your photo print, please contact me immediately so I can figure out what happened!
My posters arrived damaged, what can you do for me?
All posters are 100% guaranteed, just send me an email and we'll make sure you get all the replacement posters you need! Please include photos of the damaged posters!
Can you make t-shirts? I really want a t-shirt!
I'm currently working on how this will be made possible. If you want to know
the minute they become available
,
click this link and like the page for updates!
Do you make custom designs? I'd love to have a poster for my personal car!
I sure do! Just send me an email telling me what you'd like!
About the Posters
The car posters themselves are 11"x17" and are printed on glossy paper. The photo posters are various sizes and are printed on high-quality metallic finish photo paper.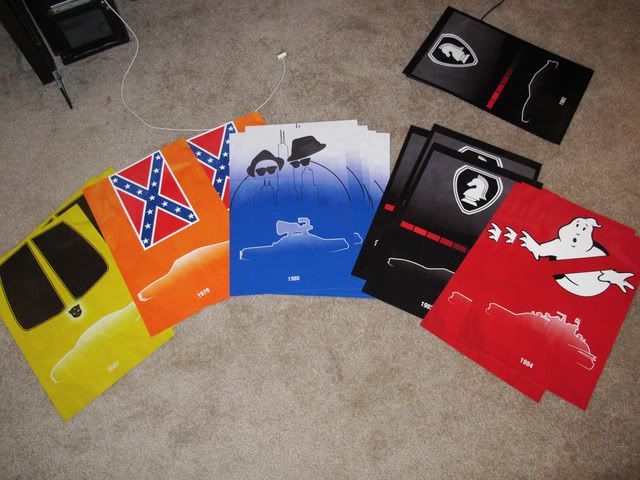 Here are a few close-ups to show the detail!



The lines are incredibly smooth, no pixelization or stretching!